Founded in 1987, Autotex Machinery Co. specializes in the production of automatic robot arms and also serves as a distributor of products such as the USHIO mold-monitor and the Somax ultrasonic cleaner.

The PLUS-E series mold-monitoring device manufactured by the USHIO Corporation of Japan is compact and lightweight. It is a body-integral monitor that can prevent the mold from being damaged. The more advanced PE600 is the industry's first introduction of high-end color digital technology, which provides excellent monitoring performance in the molding setting of a multicolored environment.

The PLUS-E PE600 mold-monitoring device can reduce the maintenance cost of the molds and prevent delay due to a halt in the production line. After the fi nished product is detached, it can monitor whether there is any foreign matter residue on the mold so as to reduce the frequency of ejections, shorten the molding cycle, and improve production efficiency. In addition, this product can also be further applied to the appearance inspection of components to prevent the outflow of the defective
products.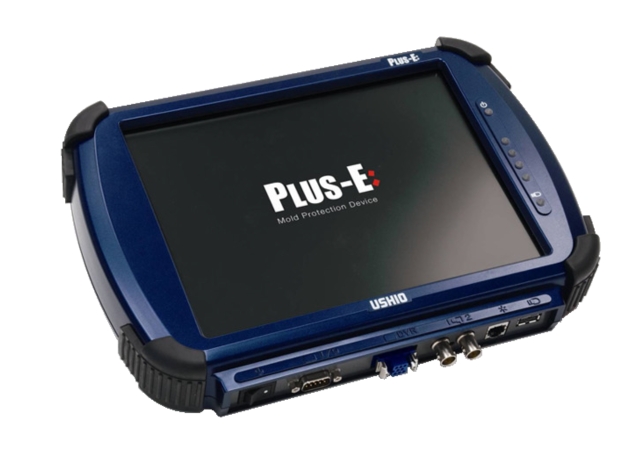 The industry`s first 2 million pixels full color digital image technology.


Autotex Machinery Co., Ltd.
1F., No. 7, Alley 16, Lane 235, Pao Chiao Rd., Xindian
Dist., New Taipei City 23145, Taiwan
Tel: 886-2-2918-4368, 2915-9660
Fax: 886-2-2918-2654, 2915-5636
E-mail: autotex@ms18.hinet.net
Website: www.autotex-robot.com